A body of research work with the BBC to advise on responsive information design, and to improve their Global Experience Language (GEL).
Part I: Knowledge & Learning Prototypes
At Chunk I helped research and suggest future patterns for the many interactive experiences available from the BBC to be accessible across devices and resolutions.
Research
Alongside the UX & Design team at the BBC, I identified key challenges for a shortlist of interactive activity types across departments, including drag & drop, zoom & pan, sliders and show/hide layers.
Generating Ideas
Just highlighting challenges wouldn't be much use without recommendations on how these could be dealt with – luckily we had some of those too. I explored different interaction ideas on the various patterns, the most promising of which were used as a basis for prototypes.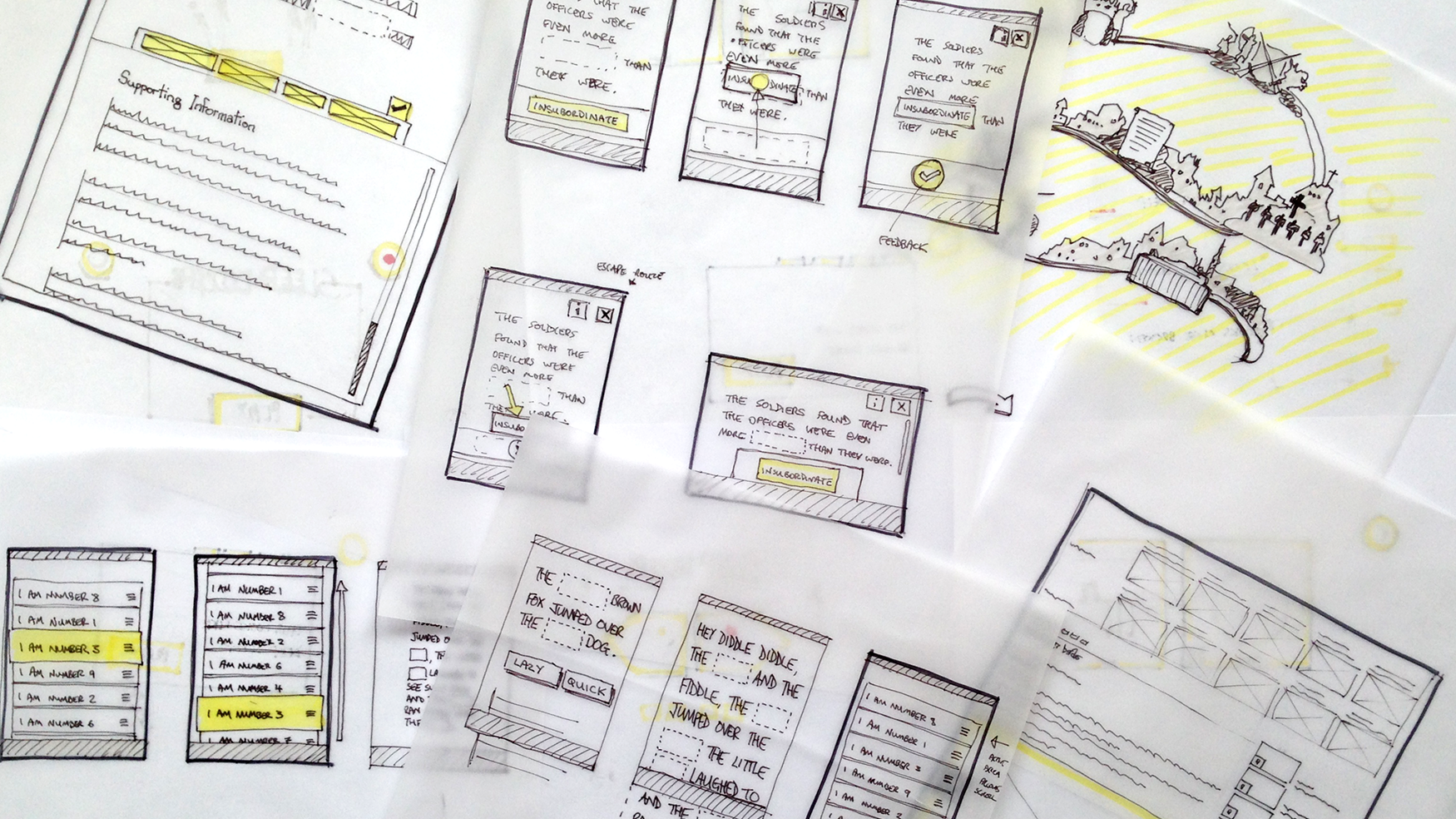 Wireframes & Prototypes
Sketching and iterating ideas and interaction concepts helped us to establish a set of mockups and prototypes that could be presented to the wider BBC departments, setting up a body of research for further iteration and development.
Documentation
I collected all of our research, ideas and recommendations in a series of documents for the UX&D team to present to their peers alongside the prototypes. In the end this was a thorough grounding for future work at the BBC.
Part II: Games GEL
As part of the spearhead of designing and building cross-platform HTML5 games for the BBC, Chunk were asked to draw on our experiences to assess the newest iteration of their Games Interface Guidelines. Alongside the Chunk team, I wrote an extensive assessment of the proposed revisions to the guidelines for HTML5 cross-platform games.
Advice
I pitched the research and recommendations to the heads of the BBC UX & Design department and it has helped them to modify and improve their guidelines for future iterations.
Responsibilities
Research, assessment, collating team knowledge, documentation and client presentation at Chunk for the BBC.